African Americans in Education
Supporting the theme of this year's annual multi-city tour, HFAS recognizes the contributions of African Americans in Education selected regionally from across the Education industry in a celebration of "African Americans in Education."
The Historic Riverside Church, New York City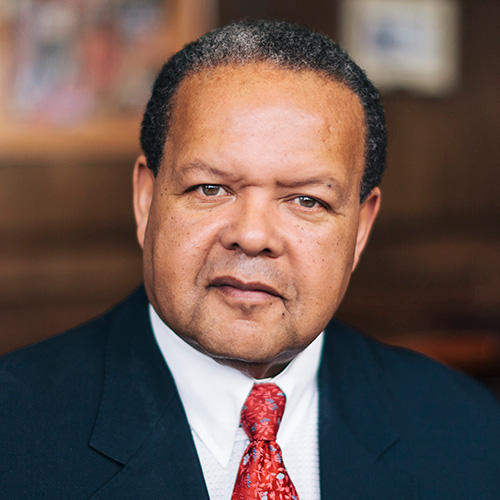 Dr. Rudolph Franklin Crew
Dr. Rudolph Franklin Crew
Dr. Rudolph Franklin Crew President Medgar Evers College Rudy Crew is president of Medgar Evers College in Brooklyn, New York. A lifelong educator and author, Dr. Crew's career has spanned from the classroom to the chancellorship of the nation's largest school district, New York City Public Schools. Dr. Crew is a renowned leader and reformer who has made it a mission to improve student achievement, especially for poor and minority students. The Chancellor's District, The Parent Academy, School Improvement Zone, and Pipeline Initiative are among Dr. Crew's innovations that are considered national models for reform. These successful strategies have engaged parents, business and political leaders, and communities, ensuring students achieve higher levels of success and are prepared for the global challenges ahead. Dr. Crew has implemented a strategic plan at Medgar Evers College (MEC) to improve retention and increase graduation rates, resulting in a stronger academic and administrative infrastructure for ensuring student success and strengthening institutional effectiveness with a two-year high in securing $26 million in external grants. More than 4,300 students have participated in MEC Pipeline Initiative programs through the 2016–17 school year. The Pipeline works with a myriad of early college initiatives, the most notable of which is the Early College Dual Credit/Pipeline Pathways, where high school students in central Brooklyn are offered the opportunity to take college level courses in their respective high schools, taught by their high school teachers. MEC faculty collaborates with the teachers to align course content and assessments to ensure students receive courses comparable to CUNY academic standards. Principals and superintendents are also provided professional development that is unique to the Pipeline program and implementation. Additionally, parent academy programs guide parents and guardians through seminars and other experiences to boost their children's college readiness. Dr. Crew has served on numerous boards, including the Lincoln Center for the Performing Arts, Communities in Schools, Al Shanker Institute, and the Public Education Network. He is the recipient of many awards, including the NAACP Educational Leadership Award, the Arthur Ashe Leadership Award, and the AASA National Superintendent of the Year. Dr. Crew's acclaimed book, Only Connect: The Way to Save Our Schools, continues to guide a vital public discussion.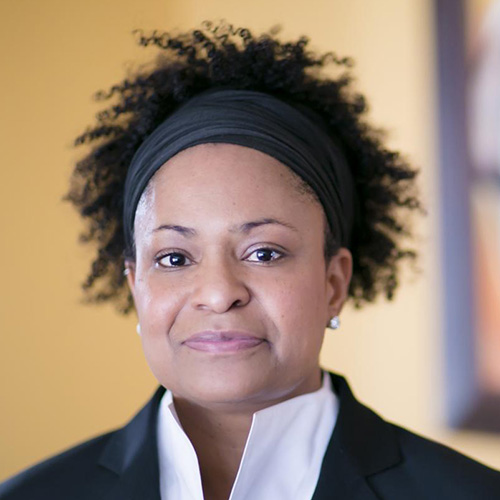 Dr Lisa Coleman
Dr. Lisa Coleman
Dr. Lisa Coleman Inaugural Senior VP for Global Inclusion and Strategic Innovation and Chief Diversity Officer New York University's (NYU) Dr. Lisa M. Coleman is New York University's (NYU) inaugural Senior VP for Global Inclusion and Strategic Innovation, and Chief Diversity Officer. Reporting to the President, Dr. Coleman works with the Office of the Provost, Deans, other senior leaders, internal stakeholders, external partners, and constituents to advance, promote and build capacity for strategic global inclusion, diversity, equity, belonging and innovation initiatives across NYU globally. Prior to NYU, Dr. Coleman served as the first Special Assistant to the President at Harvard University and Chief Diversity Officer. During her tenure, she and her team developed some of the first initiatives focused on the intersections of technology and disability. Prior to NYU and Harvard, she directed the Africana program at Tufts University, and was later appointed to serve as that institution's first senior GID executive reporting to the President. Dr. Coleman earned her doctorate in Social and Cultural Analysis, American Studies from NYU and three master's degrees from the Ohio State University in African and African American Studies; Women's, Gender, and Sexuality Studies; and Communication Studies. Her undergraduate foci included sociology/anthropology and computer science.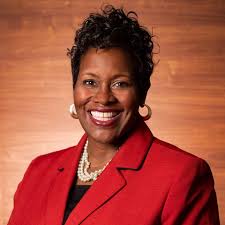 Berenecea Johnson Eanes, Ph.D
Berenecea J. Eanes, Ph.D.
Berenecea J. Eanes, Ph.D. Interim President  York College, CUNY On September 1, 2019, Dr. Berenecea J. Eanes assumed the interim presidency of York College, a member institution of the City University of New York. is appointment marks Dr. Eanes' return to CUNY, having served for six years as Vice President for Student A airs at John Jay College (2006-20012). President Eanes immediately began assessing the needs of the college and devising a strategy to grow the college as "One York," where everyone feels valued for their contribution to the academic enterprise. To this end, the president embarked upon a "listening tour" of the college community as well as meetings with external stake-holders whose support York has always depended upon to survive and thrive. She is also committed to the important process of updating the college's Strategic Plan establishing three main pillars to support "Undergraduates who rive and Graduate;" "Inclusive Signature Programs;" and a "Vibrant Community and Campus Spirit," as a hallmark of her tenure. Immediately prior to her York College appointment, Dr. Eanes served for seven years as Vice President for Student A airs at California State University Fullerton (Cal State Fullerton), a 40,000-student body, where she delivered leadership and oversight for university and student success programs under the guiding principles of ensuring that everyone working at the university has a role in student success. Her plan included broad-based faculty, sta and student input, sustained academic rigor and integrity; a meaningful rst-year experience and other success-driven programs and initiatives. She led institutional e orts to deliver vision and oversight to all student services departments, including Admissions, Career Services, Dean of Students, Disabled Support Services, Diversity Education Initiatives, Financial Aid, Housing and Residence Life, Division 1 Intercollegiate Athletics, Outreach, Recruitment & Orientation, Student Health and Counselling Center, Title IX and much more. Additionally, she provided vision and oversight of $182 million in new campus construction and renovation projects impacting the student life experience; and added numerous sta positions across the administration in support of student success. At Fullerton, Dr. Eanes also co-led the work of the university-wide task forces charged with the operation of the university's 2013-2018 Strategic Plan, which coincidentally, York College is currently undergoing. In addition to her extensive leadership experiences, Eanes is a noteworthy scholar widely published in her eld of Social Work and earned more than $8 million in grants for her research to support student success initiatives. She has taught and/or been an administrator at various other institutions including Columbia University, John Jay College of Criminal Justice, Morehouse College, Georgia State University, Clark Atlanta University, Hamilton College and Teach for Africa, Ethiopia. Dr. Eanes earned her succession of degrees from Dillard University in New Orleans, where she majored in Public Health; Boston University, where she earned the MSW; and the Doctor of Social Work (PhD) from Clark Atlanta University, where her dissertation, An Analysis of Attitudes towards Marriage among African-American Male College Students: A Test of Four Perspectives, was well-received. She has made numerous scholarly presentations and given keynote addresses at a cross-section of events and occasions. e higher education trailblazer now looks forward to establishing a record of success at York College. Her plans are to build on the legacy and Mission Statement of "enabling students to grow as passionate, engaged learners with the con dence to realize their intellectual and human potential as individuals and global citizens." To learn more about Dr. Eanes' career, her full CV can be accessed on the York College website at https:// www.york.cuny.edu/president/biography-eanes Away from her professional life, President Eanes is a wife and the mother of two delightful school-aged children. She lives with her family locally. She is a member of Alpha Kappa Alpha and has been an active member or supporter of more than a dozen organizations including Jack and Jill of Orange County and Millennium Momentum Foundation, Inc.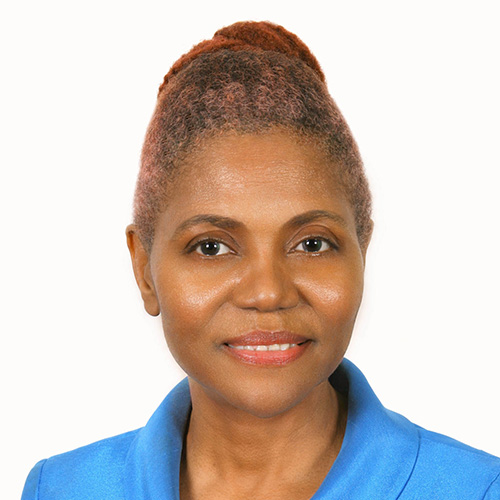 Erogers Hykes, Ph.D.
Erogers Hykes, Ph.D.
Erogers Hykes, Ph.D. Educator and Humanities Teacher NYC Public Schools All Children can learn, and all children want to learn because they all want to be successful. My great passion is inspiring students, parents, and community members to be their best self. I motivate students to do their best on every task, to achieve their goals, to never give up, and to realize the genius that is within them. After being a Principal in a Private School System for seven (7) year, currently serving on the Northeastern Academy School Board, Executive Board member of ABENY INC., and presently, working for New York City Public School System, for nineteen (19) years, I have experienced that the most effective impact occurs, when knowledge is combined with caring, compassion and love. Yes, mindsets are changed, and lives are transformed. My educational background includes a Specialist and Doctoral Degree in Educational Administration and Leadership from Loma Linda University in California. I have a Master of Arts in Reading Education from Andrews University in Michigan and a B.S. in Education from Oakwood University in Alabama.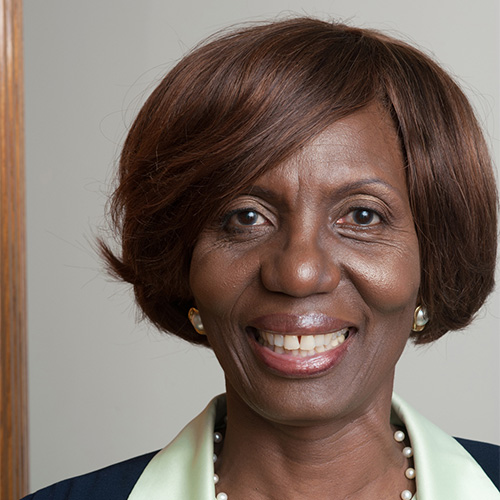 Dr. Marcia V. Keizs
Dr. Marcia V. Keizs
Dr. Marcia V. Keizs President  York College Dr. Marcia V. Keizs became the sixth and the second longest serving president of York College in Jamaica, Queens on February 14, 2005 until her retirement on August 31, 2019. York, a senior college of the City University of New York (CUNY) established in 1966, enrolls more than 8,400 students in the liberal arts, career and professional programs on its modern 50-acre downtown Jamaica campus. Dr. Keizs' leadership of York College was the latest chapter in a distinguished career that spans five CUNY colleges and in the central offices. She started her CUNY career as an English professor more than 40 years ago before transitioning to administration. Prior to her appointment as president of York College, she was the vice president of Academic Affairs at Bronx Community College/CUNY for seven years. Her scholarship includes published articles in her area of specialty, African American Literature. During President Keizs' tenure, York College broadened and strengthened its academic programs by gaining national accreditations and creating new undergraduate academic offerings in Aviation Management, Pharmaceutical Science, Journalism, Generic Nursing, Logistics and Supply Chain, and Health Sciences. Graduate programs at the Masters level also have been expanded to include: Pharmaceutical Science and Business, Physician Assistant Studies, and Social Work. Dr. Keizs alsobolstered the college's partnership with the FDA outpost on its campus and has been credited with placing York firmly on the path of excellence. Under her leadership, York College increased its total enrollment by 23 percent, and in the past decade, first-year student enrollment grew by sixty-one percent. Dr. Keizs also led the completion of multiple facilities renovation projects that have enhanced the campus environment including building a robust technology infrastructure. A native of Kingston, Jamaica, Dr. Keizs is a graduate of the University of Manitoba in Winnipeg, Canada (B.A.), and Teachers College, Columbia University (M.A. and Ed.D). She holds a certificate in Educational Management from the Harvard Graduate School of Education. She has served on a number of not-for- profit boards, and has been an engaged member of the communities in which she has lived in the Bronx and Westchester county.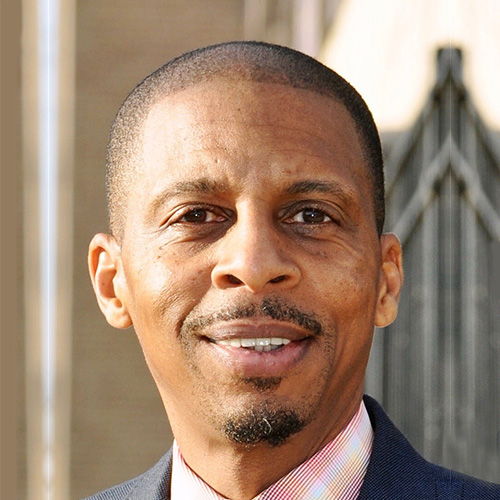 Dr Reginald Landeau
Dr. Reginald Landeau Jr.
Dr. Reginald Landeau Jr. Master Principal George J. Ryan Middle School 216 Leadership is one thing. Inspiring, instructional leadership is another. For over 29 years, Principal Landeau has served students in New York City's public schools in several capacities ranging from teacher assistant to his current position as Master Principal at George J. Ryan Middle School 216. With strong commitments to communication and collaboration and an unending well of instructional experience, Principal Landeau believed in the power of hard work that would make a difference for students. When Principal Landeau joined Ryan in 2004, the school was one of New York City's lowest performing schools. He quickly transformed the school into one of the top middle schools in the city, and eventually to one of the top three percent in the entire state. Principal Landeau believed that Ryan had to strive toward a vision of being the best middle school in the country. Taking cues from a background in organized basketball as a point guard, he recognized that multiple players are required to win the game. He invited school community stakeholders to create a shared vision for the school. He created a Sustainable Growth Team consisting of teachers, assistant principals, and parents. The team focused on instructional and community growth with the goal of creating a school community that fosters creativity, innovation, and continuous learning by all stakeholders, including teachers, parents, administrators, and students. Striving toward the school's vision, Principal Landeau imparted the idea that sustainable effort was key to the school's improvement. Everyone in the school community began to accept the mantra of "we work hard." He empowered teachers to take responsibility for innovation and creativity with the caveat that they remain accountable to the school and students. Soon, teacher committees developed to improve instructional practice and foster peer sharing. The teachers had professional creative freedom to brainstorm ideas and share them with the administrative team. This incrementally created an environment that included professional book clubs and professional development that was co-facilitated by staff. The school held retreats where each member of the school community felt cohesion between administration and teaching staff. And the benefactors were the students. Middle school students are developmentally unique. Striking a balance between rigorous academic focus and strong social-emotional support is often challenging. Under Principal Landeau's leadership, Ryan School's model is grounded in a keen understanding of adolescent development. He created a small school structure in one of the largest middle schools by instituting three distinct thematic academies. Students were matched based on their interests and teacher recommendations. Middle school students are compelled to test things out and find their own way. Teachers encourage Ryan students to collaborate, explore, and test ideas with peers through instructional approaches and with support from teachers. Principal Landeau attended to the "ambience" of the school by focusing on the physical environment, ensuring all students felt a sense of pride and belonging. For students who needed extra support, he set up a network of boys and girls empowerment clubs and social-emotional supports. He also focused on creating multiple and frequent communication strategies with families. These included: weekly phone messages, newsletters, monthly parent workshops, coffee with the Principal sessions, and frequent town hall meetings for parents. With numerous prestigious awards and accolades to his name, Principal Landeau established a clear vision and inspired a whole school community to work hard toward that end.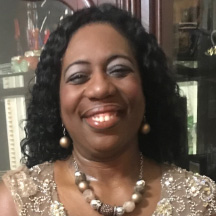 Melanie Holder Samuel
Melanie Holder Samuel
Melanie Holder Samuel Universal Literacy Reading Coach PS 123K Melanie was born in Georgetown Guyana, South America, where she completed the initial part of her formal education. She attended Ann's Grove Methodist School before moving on to St. Gabriel's Primary where she took the "Common Entrance" examination and went on to attend Bishop's High School, one of the top institutions of learning in the country.  At the age of 16, Melanie was accepted into the Natural Sciences faculty of the University of Guyana where she pursued a degree in Chemistry with as minor concentration in Biology. Melanie began to teach Chemistry to high school students and continued part time even after her mandated stint was over because of the need of science educators at that time. She continued to teach at the high school level until she graduated from the University of Guyana. In 1992, Melanie left her homeland to pursue a better opportunity in the United States of America. In America she became an elementary school teacher at PS 257K and is currently a Universal Literacy Reading Coach at PS 123K where she supports teachers from Kindergarten to second grade as well as parents. In addition, Melanie has taught English as a Second Language and currently teaches adults through the Office of Adult and Continuing Education to help them obtain their High School Equivalency diploma. She had developed a passion for this profession especially since both of her parents were educators. She continued to develop professionally by pursuing a master's degree in Elementary Science and Environmental Education through Brooklyn College CUNY. She graduated with honors from this program in 1996 and earned a place on the National Dean's List, American Academy of Distinguished Students, and Who's Who among Students in American Universities and Colleges.  Melanie also volunteers her services to her church where she sings in the family Mass choir, is member of the church vestry, and is the president of the Guyana Team. She is also a member of the organizing committee that honors graduating students within the church community as well. She also volunteers her services on the Education Committee of the ABENY organization Melanie continues to grow professionally by reading professional journals, placing herself in environments that are academically stimulating, and attending as well as facilitating workshops that would help her become a better educator. She completed a second dual master's degree in School Leadership and Supervision and now holds a School Building Leadership as well as a School District Leadership license. She is currently an eligible candidate in the Principal's Candidate Pool. Her ultimate goal is to become an instructional leader of an institution where her professional skills, knowledge and expertise can impact and add value to the lives of those that come in contact with her.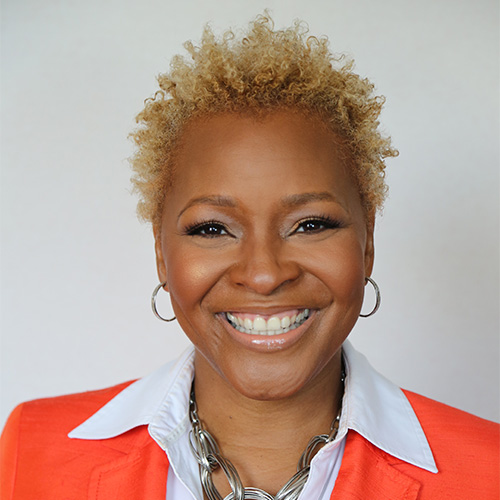 The Reverend LaKeesha Walrond, Ph.D.
Rev. LaKeesha Walrond, Ph.D.
Rev. LaKeesha Walrond, Ph.D. President New York Theological Seminary Educator, visionary leader, sought after speaker, and consummate change agent, Dr. LaKeesha Walrond is a force faithfully encouraging those she encounters to embody their infinite possibilities. Recently appointed as the first woman and first African American woman President of New York Theological Seminary, she is committed to preparing faith and thought leaders to engage relevant, restorative, and revolutionary ministry. A native Texan, Dr. Walrond earned her undergraduate degree from Spelman College in Atlanta, Ga., a Master of Arts in Teaching, Master in School Administration, and Doctor of Philosophy in Special Education from the University of North Carolina at Chapel Hill, and a Master of Divinity from Union Theological Seminary in New York, NY. Dr. Walrond has a passion for children and education. She worked in the public school system in North Carolina for eleven years as a teacher, a coordinator for special education programs, an assistant principal, and as a principal. Dr. Walrond is a dynamic speaker who has addressed a number of national and international  audiences. She has received numerous recognitions including honors by the New York Liberty WNBA Basketball Association, the National Action Network, the MC Donald's GospelFest, NCNW, NAACP, her alma mater, Spelman College and Union Theological Seminary. She also had the honor of serving on the board of trustees at Union Theological Seminary for three years. Dr. Walrond answered her call to the ministry in December of 1995 and has fully embraced the  calling that God has placed on her life. She began her journey in ministry serving as an Associate  Minister at Zion Temple United Church of Christ in North Carolina for six years. She served as the Executive Pastor and Chief of Staff of First Corinthian Baptist Church (FCBC) in Harlem, NY for thirteen years. As Chief of Staff, she used educational and organizational strategies to maximize FCBC's capacity and influence in the community and abroad. As Executive Pastor, she implemented strategies to create a culture of learning which evolved into a community of learners. In an effort to authentically reach the hearts of women, Dr. Walrond launched the Getting to  Greatness Women's Conference (G2G) in 2013. G2G holds conferences, retreats, workshops, and panel discussions promoting women's empowerment, leadership development, spiritual wellness, mental health and psychological wholeness. Reaching thousands of women nationwide, the G2G conferences have been held in New York, Florida, South Carolina, Canada, the Bahamas, Arizona and Washington, DC. She is the author of two books. My Body is Special (2017) is the first of her six-part "Let's Talk About It" (LTAI) children's book series. Written to help end sexual violence against children, this books provides parents, children, and child advocates with problem solving tools to prevent unhealthy touching. Her first e-book, Stronger Than Your Worst Pain: A Spiritual Guide to Activating Your Inner Power (2018), empowers women to recognize their passion, power and potential to overcome life's most difficult challenges. Dr. Walrond is happily married to The Reverend Michael A. Walrond Jr. and they are blessed to be the proud parents of two beautiful children: Michael III, and Jasmyn Dominique.