New York Literary Pavilion Featured Authors
Saturday, February 15, 2020, 12:00 noon – 5:00 p.m.
Judy Andrews
Minnette Coleman
Eartha Watts-Hicks
Betty Anne Jackson
Marc Polite
Diane Richards
John Robinson
Oscar Sanders
Sunday, February 16, 2020, 12:00 noon – 5:00 p.m.
Judy Andrews
Minnette Coleman
Eartha Watts-Hicks
Betty Anne Jackson
Angela Dews
Diane Richards
John Robinson
Oscar Sanders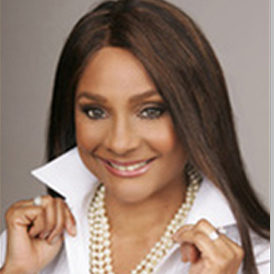 Diane Richards
Diane Richards
Diane Richards novelist, playwright, and producer, serves as Executive Director of the Harlem Writers Guild. Her play, Sowa's Red Gravy, was produced in 2012 by Woodie King Jr. of the New Federal Theater; The New York Times called it "an irresistible, lusty celebration of passions." Her fiction and poetry have appeared in Beloved Harlem: A Literary Tribute to Black America's Most Famous Neighborhood, Essence Magazine, and The Harlem Writers Guild Press. More recently, in 2015, she co-produced Amiri Baraka's final play—Most Dangerous Man in America—based on the life of W. E. B. Dubois.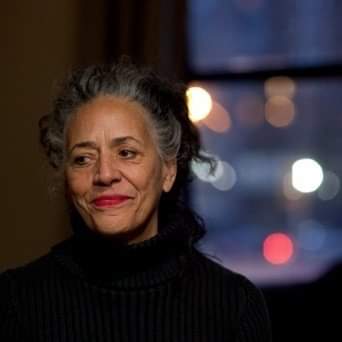 Angela Dews
Angela Dews
Angela Dews career journalist and editor, is a Community Dharma Leader, certified by the Spirit Rock and New York Insight Meditation Centers. Meditation is her passion. She has organized an anthology of writings from two dozen Buddhist teachers, sharing their joy of practicing the story-telling teaching tradition of the Buddha. This newly released anthology, STILL, IN THE CITY, edited by Ms. Dews, offering insights into how they meditate and find tranquility. Purchase on Amazon at www.tinyurl. com/StillInTheCity. Follow #StillInTheCity  or Connect via Facebook at  https://www. facebook.com/StillintheCity/.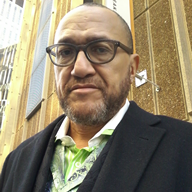 Oscar Sanders
Oscar Sanders
Oscar Sanders is an award-winning author and playwright. A winner of the 2016 NYCHA NAACP Just Read Award for Fiction, he is also the Indie Author Legacy Award Poet of the Year 2017.  He has served as Master of Ceremonies for key events including the Bronx Book Fair 2017 poetry segment Weaving our Voices, New York Screenplay Awards 2016, and 2017 Jury Member.  Mr. Sanders' jazz documentary, Michael Carvin: No Excuses, was the official selection of the People's FF 2017. Oscar Sanders meshes poetry with opinions and news-depicting video in his theatrical release In Exposing Politics: A Play of Acts.  This off-Broadway work was featured at the Hudson Guild Theatre in August of 2019.  In 2019, his work won the Best Screenplay Award, as well as, the Best Empowerment Film at the Pocono Mountains Film Festival.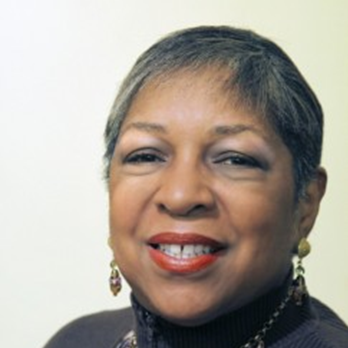 Minnette Coleman
Minnette Coleman
Minnette Coleman is originally from Atlanta, Georgia but has lived in Harlem for over thirty-five years. An active member of the Harlem Writers Guild, she shares her passion for research and elements of her family history through historical novels. Coleman's father was the city editor of the Atlanta Daily World, and her grandfather was one of the city's last blacksmiths. This legacy served as the inspiration behind her titles The Blacksmith's Daughter and No Death by Unknown Hands.  A graduate of Guilford College in Greensboro, North Carolina she was inspired by a three hundred year-old tree that served as a critical part of the Underground Railroad tour and history, a focal point for "running aways" and the Quakers who helped them. Minnette became the historian for the Black Alumni Advisory Board of Guilford College, and the tree became the center for her latest release The Tree: A Journey to Freedom. A section of this novel was featured in the Killens Review of Arts & Letters.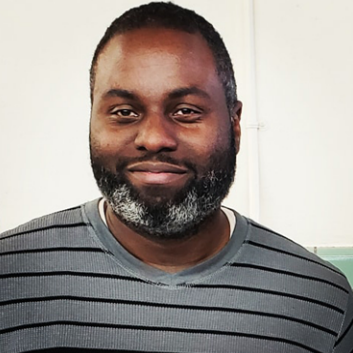 Marc W. Polite
Marc W. Polite
Born and raised in Harlem, New  York, Marc W. Polite is a poet and essayist. He writes about social justice, labor issues, film, technology, and literature.  His reviews and striking commentary appear in Poets & Writers, Black Star News, Madame Noire, The Amsterdam News, The Grio, TIME Magazine, The Atlanta Post, New England Informer, and Harlem's own Harlem News Group and Harlem World Magazine. Mr. Polite is also the founder and editor-in-chief of the social and political commentary blog site, Polite On Society, recognized by the New York Association of Black Journalists [NYABJ] for "Best Blog Commentary" of 2014. His published titles include Poetic Ruminations of Mr. Born Nice, Everything to Learn, Nothing to Teach, and Poetic Ruminations: Volume 2, all of which are available on Amazon, BN(dot)com, and several other online retailers. For more information, visit www.PoliteOnSociety.com or CONNECT @MarcPolite #MarcWPolite #PoliteOnSociety.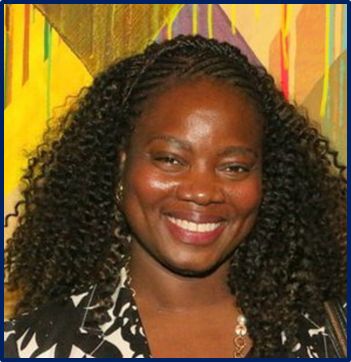 Eartha Watts-Hicks
Eartha Watts-Hicks
Eartha Watts-Hicks, founder of Earthatone Publishing and Earthatone Books. She is a New York Foundation for the Arts artist/entreprenuer, and a fiction fellow of the Hurston/Wright Foundation, Center for Black Literature and North Country Institute and Retreat for Writers of Color. She received the Just R.E.A.D. "Game Changer" Award from the NYCHA branch of the NAACP for her debut novel, Love Changes and was named New York City literacy ambassador. A PR writer and affiliate of BlackPR. com, she specializes in press releases for entrepreneurs, ministries, and nonprofits. She also leads writing, self-publishing, and publicity workshops throughout New York City.  Eartha has recently published a collection of poetry and short stories, entitled Graffiti Mural and is the creator of the A Planner Is A Girl's Best Friend series of planners, calendars, and journals #APlannerIsAGirls BestFriend. For more information, visit https://Author.to/ Earthatone or CONNECT @Earthatone #Earthatone.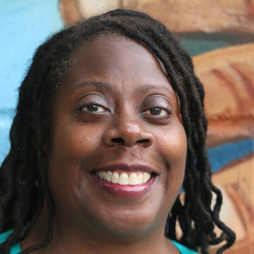 Judy C. Andrews
Judy C. Andrews
Judy C. Andrews received a Master of Arts degree in English/Creative Writing from The City College of New York. She has worked as a teacher, freelance writer, an editor, and a presidentially appointed children's advocate.  Her novel, An Ocean of Jewels is available on Kindle and at your favorite bookstores.  Her latest novel, A Gift to Treasure, is a phenomenal tale. How will a newlywed couple in a small affluent community be impacted by this shocking, murderous scandal? For more information, visit www.blessed brown.com or CONNECT @JudyC.Andrews #JudyAndrews or Amazon www.tinyurl.com/AGiftToTreasure.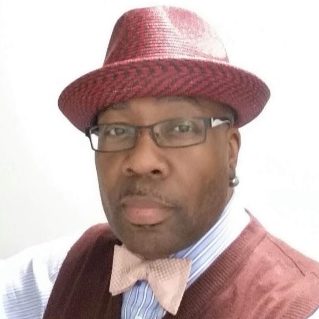 John Robinson
John Robinson
John Robinson~ aka JRob The Wiseson, is a spoken word poet. He has performed freestyle poetry and spoken word regularly at popular venues—Bowery Poetry Café, Brooklyn Moon, South of France Spoken Word Events, Nuyorican Poets Café, and Black on Black Rhyme NY among countless others. John is the author of A Spoken Word Soliloquy and co-author of The 2003 Book Sygnifyn Harlem in collaboration with Jade Banks. John Robinson has become a featured favorite, booked to perform spoken word at conferences and gala events hosted by national/international organizations. In 2019, he was selected Most Valuable Poet during Epiphany Radio Battle and now cohosts THE GET DOWN, a weekly internet talk radio show. Connect with him on Instagram at JRob_the_Wiseson.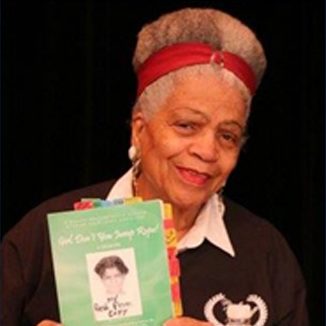 Betty Anne Hemmings-Jackson
Betty Anne Hemmings-Jackson
Betty Anne Hemmings-Jackson has been an active member of the Harlem Writers Guild for 35+ years.  A retired educator, she independently published her first full-length book, having also experienced life for more than 3 quarters of a century. She is valued for her wisdom, keen writing insights, and polished, comedic charm. Her newly published memoir Girl Don't You Jump Rope is a wonderful, historic account of Ms. Jackson's life as a young woman growing up in Chicago. This memoir is favored, as a long-awaited book from one of the Harlem Writers Guild's beloved, long-term members. To purchase, visit www.tinyurl.com/GirlDont YouJumpRope.