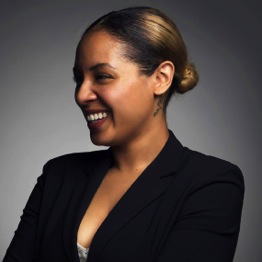 Fine Artist, Photographer, Ashley Reid is an artist's artist. Born in Oakland, CA and raised in Atlanta, Georgia as the daughter to music industry icons Perri "Pebbles" Reid and Antonio "L.A." Reid, Ashley was no stranger to photo and music video sets. A regular feature of everyday life, Ashley often played "photo shoot" with her friends, and mixed and mingled with some of entertainment's top brass, even before recognizing her own talent and passion for the arts.
Years later, after moving to New York City to attend the School of Visual Arts, where she graduated with a BFA in 2005, Ashley's unconventional and deeply moving personal approach to image-making was embraced by The Nowhere Gallery of Contemporary Art in Milan, who immediately signed on to represent the then burgeoning artist and her work. In 2006, her first solo exhibition, Devastatingly Good Times, which featured self-portrait tableaux vivants, received wide critical acclaim and paved the way for her continued work in solo and group art shows worldwide.
Solo exhibitions include Nowhere Gallery, Milan, Italy"Devastatingly Good Times" (2006, 2007), Autoversion Limitied"Imitation of Life" (2008), New York.  Selected Group exhibitions include United Black Girls, Rush Arts Gallery, New York (2007), Ridykeulous Participant, Inc. New York (2006) and Bearings:  The Female Figure, PS122 Gallery, New York.