2018 HFAS Art Tour — New York City
February 15th
Thursday • February 15
6pm – 10pm • Opening Night @ HFAS
An elegant evening connecting the healing powers of art and medicine
Salute to African Americans in Medicine
Art Exhibition & Sale
VIP Reception
Live Music
Passed Hors d'oeuvres
Complimentary Cocktails
February 16th
Friday • February 16
9am – 1pm • Youth Empowerment Day
(Open to Selected Schools)
1pm – 5pm • Art Exhibition & Sale
6pm – 10pm • Uptown Friday Night @ HFAS
A sophisticated evening of visual delight
Art Exhibition & Sale
VIP Reception
Live Music
Passed Hors d'oeuvres
Complimentary Cocktails
February 17th
Saturday • February 17
9am – 3pm • Black Health Matters Fair
10am – 10pm • Harlem Book Fair
10am – 10pm • Art Exhibition & Sale
Artist Talks
Book Signings
All inclusive
6pm – 10pm • Saturday Night "Live" @ HFAS
An uplifting evening to stimulate the senses
Art Exhibition & Sale
VIP Reception
Live Music
Passed Hors d'oeuvres
Complimentary Cocktails
February 18th
Sunday • February 18
12pm – 6pm • Art Exhibition & Sale
Gospel Brunch
Salute to African American Nurses
Salute to African Americans in Medicine
Supporting the theme of this year's annual multi-city tour, "The Healing Power of Art," HFAS will recognize the contributions of African American medical professionals selected from various medical institutions in the New York tri-state area.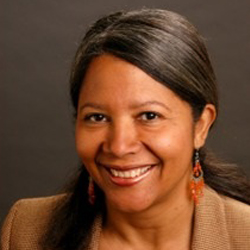 Dr. Angela Diaz
Dr. Angela Diaz
Angela Diaz, MD, PhD, MPH is the Jean C. and James W. Crystal Professor, Department of Pediatrics and Department of Environmental Medicine and Public Health, at the Icahn School of Medicine at Mount Sinai. After earning her medical degree at Columbia University College of Physicians and Surgeons, she completed a Master in Public Health from Harvard University and a PhD in Epidemiology from Columbia University. Dr. Diaz is the Director of the Mount Sinai Adolescent Health Center, a unique program that provides comprehensive, interdisciplinary, integrated, medical care, sexual and reproductive health, mental health, dental and optical services to young people. Under her leadership the Center has become one of the largest adolescent-specific health center in the U.S., serving more than 10,000 young people every year – for free. The Mount Sinai Adolescent Health Center is a major training site in the field of adolescent health and medicine, with research funded by NIH. Dr. Diaz is active in public policy and advocacy in the U.S. and hasconducted many international health projects in Asia, Central and South America, Europe and Africa. She isa frequent speaker at conferencesthroughout the country and around the world.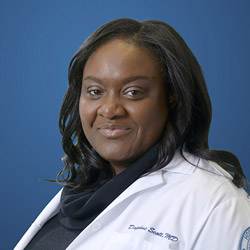 Dr. Daphne Scott
Dr. Daphne Scott
Dr. Daphne Scott is an Assistant Attending Physician at Hospital for Special Surgery (HSS) in the Primary Care Sports Medicine department and Assistant Professor of Clinical Medicine at Weill Cornell Medical College in New York. She earned a Bachelor's degree from the University of Southern California and a medical degree from the University of Nevada. Dr. Scott completed her residency in family medicine at the University of Washington, where she received the Lisa Yao Memorial Scholarship in Family Medicine. She then did a fellowship in primary care sports medicine at the University of Arizona, where she was presented with the Primary Care Sports Medicine Fellowship Leadership Award. Throughout her education, Dr. Scott was also recognized with the Leonard Tow Humanism Award, the Professionalism in Medicine Award from University of Nevada, the AAFP National Conference Minority Student Scholarship Award and the Minority Scholar in Cancer Research Award from the American Association of Cancer Research. Dr. Scott specializes in the non-surgical treatment of acute, overuse and chronic injuries in patients of all ages. She currently sees patients in both Stamford, CT at HSS Stamford and at the main campus in Manhattan. In her three years here, she has helped countless residents with their various aches and pains. As a four year varsity athlete in high school, Dr. Scott has a passion for sports medicine and serves as a consultant for the UFC and a volunteer physician with USA Track and Field, with whom she recently traveled to London for the 2017 World Championships. She is a member of the American Medical Society for Sports Medicine as well as the Gold Humanism Honor Society. She is also currently a mentor in the Women in Medicine program at Weill Cornell and sits on the HSS Stamford Community Service Advisory Committee.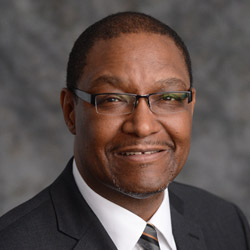 Dr. Dennis A. Mitchell
Dr. Dennis A. Mitchell
Dr. Mitchell serves as the Vice Provost for Faculty Diversity and Inclusion for Columbia University in the City of New York and Senior Associate Dean for Diversity for the Columbia University College of Dental Medicine (CDM). In his role as Vice Provost, he is responsible for leading the University's ongoing commitment to attract, advance, and retain a diverse faculty. Dr. Mitchell implements the program elements of the University's ongoing $100 million financial commitment to enhance the diversity of the faculty, and works with the leaders of each of Columbia's Schools to evaluate and strengthen their diversity initiatives, in addition to chairing the Provost's Advisory Council for the Enhancement of Faculty Diversity. In his role as Senior Associate Dean for CDM, Dr. Mitchell is responsible for the dental college's diversity programs targeted for underrepresented minority student enrollment and development, including serving as the Co-Principal Investigator for Columbia's Summer Health Professions Education Program funded by the Robert Wood Johnson Foundation, and the Co-Principal Investigator for the Summer Public Health Scholars Program funded by the Centers for Disease Control and Prevention. Together, these two pipeline programs bring over 125 young scholars from underrepresented groups to the Columbia campus each summer. Dr. Mitchell has a joint appointment as an Associate Professor of Dental Medicine in the Division of Community Health, Section of Population Oral Health, and the Division of Periodontics, Section of Oral and Diagnostic Sciences. Dr. Mitchell previously served as the Senior Associate Dean for Diversity Affairs for CDM for fifteen years, including six years as the Institutional Project Director for the American Dental Education Association's Minority Dental Faculty Development Program at CDM, a collaboration of the five New York State academic dental centers funded by the W.K. Kellogg Foundation. Prior to that, Dr. Mitchell served as the Director of the Harlem component of the Community DentCare Network for Columbia, and the Director of Research and Community Dentistry at the Harlem Hospital Center Department of Dentistry for nine years. In this role, he was responsible for the development, implementation and evaluation of Columbia's offsite dental service programs in Harlem, now responsible for over 20,000 patient visits annually. Dr. Mitchell began his research career at the Columbia University College of Dental Medicine as a clinical investigator studying the Oral Manifestations of HIV Disease in Different Risk Groups. He then studied the Effects of Periodontal Therapy Intervention on Preterm Birth, and served as the Co-Principal Investigator for the enrollment site at Columbia University for the NIH/NIDCR-funded Obstetrics and Periodontal Therapy (OPT) multi-center randomized clinical trial. His current research interests include the Oral Health Status of Minority Children and Adults in Northern Manhattan and the elimination of oral health disparities in underserved communities. Dr. Mitchell's wide-ranging professional activities have led to his selection for numerous awards and speaking engagements, including acknowledgement for his Outstanding Contributions to Health Professions Education at a meeting of the National Association of Minority Medical Educators' Northeast Region, and the OPT research team was selected to receive the American Academy of Periodontology's Clinical Research Award. Dr. Mitchell received his B.A. degree in Neurobiology and Behavior from the Cornell University College of Arts and Sciences in 1986. He received his D.D.S. degree from the Howard University College of Dentistry in 1989, and his M.P.H. degree in Executive Health Services Management from the Columbia University Mailman School of Public Health in 1996.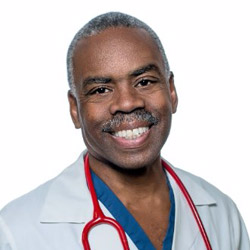 Dr. Edward James
Dr. Edward James
Vice-Chairman, Department of Pediatrics Lawrence and Memorial Hospital New London, Connecticut Associate Medical Director Yale, Section of Neonatal-Perinatal Medicine Lawrence and Memorial Hospital Medical Director Neonatal Intensive care Unit New London, Connecticut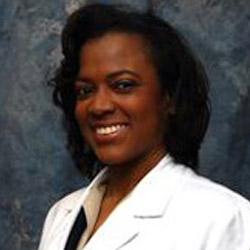 Dr. Karen Young
Dr. Karen Young
Dr. Karen Young, a New Jersey native, is a board-certified Family Medicine Physician and Medical Director of Maplewood Family Medicine. As a physician who has dedicated her career to strengthening families and communities, she is committed to providing compassionate and comprehensive medical care to whole families, including infants, adults and senior patients, frequently across generations in many of the families for whom she cares. She began her education as an honors graduate of Brown University. She went on to study medicine at the University of Virginia, where she was president of her chapter of the Student National Medical Association. Completing her residency in Family Medicine at Overlook Hospital in Summit NJ, she then moved to central Virginia, where she organized and was actively involved in health education programs with her church and local community organizations, and grew in her understanding and appreciation of health education in the community setting. She returned to New Jersey and continued to provide care for families. Additionally, she served as adjunct clinical faculty for University of Medicine and Dentistry of New Jersey where she taught medical students to care for patients and families in the community, and later taught residents at Mountainside Family Medicine as well. She was active on the Board of the New Jersey Primary Care Research Network for several years as a Community Physician Representative – this organization provided the forum for participating practices in urban, suburban and semi-rural settings in New Jersey to produce numerous research presentations and publications that have influenced primary care practice across the country. In 2009, she established Maplewood Family Medicine with Atlantic Health Systems using state of the art communication and data collection technology and continues to grow this as a medical home for patients and their families in Maplewood and the surrounding diverse communities. She is a member of the National Medical Association, the American Academy of Family Physicians and the American Medical Association and remains active in her church and community activities and organizations. She counts her most rewarding role, however, as being that of wife and mother.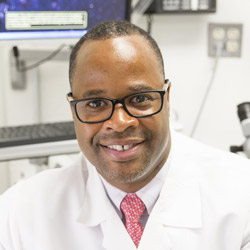 Dr. Kevin Holcomb
Dr. Kevin Holcomb
Dr. Holcomb is the Director of gynecologic oncology at New York-Presbyterian Hospital/ Weill Cornell Medical Center as wells an Associate Professor at Weill Cornell Medicine in New York. He serves as the Director of minimally-invasive surgery for the Ob/Gyn department and is a pioneer in the use of robotic-assisted surgery in gynecologic oncology. Dr. Holcomb has contributed over 70 peer-reviewed articles in the gynecology literature including studies of novel biomarkers for the detection of ovarian cancer and the surgical management of uterine cancer. He is past president of the Metropolitan Gynecologic Cancer Society as well as a past president of the American Cancer Society Upper Manhattan Office board of advisors. Dr. Holcomb has been named a Top Doctor in the New York Metropolitan Area by Castle-Connelly, Ltd. since 2010.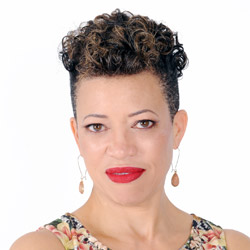 Dr. Michele C. Reed
Dr. Michele C. Reed
Dr. Michele C. Reed is a Board Certified Family Medicine Physician, public speaker and best-selling author. She serves as the owner/medical director of MS Family Medicine Health Care, P.C., a holistic practice that serves diverse communities through two office locations in New York. Dr. Michele has been featured on the Rachael Ray Show with Dr. Ian Smith and Sunny Anderson of the Food Network, Government Technology Today Magazine, Newsday, Verizon Fios News 1 ͞Push Pause͟, The New York Daily News, Ebony Magazine, Essence Magazine, Heart and Soul Magazine, and BlackDoctors.org. Additionally, she is a weekly contributor to Late Night Parents with Ted Hicks. Her debut book ͞Mentally Fit, Physically Strong: The Fit Doc's Guide to Real Life, Real Fitness, Real Health͟was released May 2017 and became a bestseller on Amazon in June 2017. Dr. Michele has an unyielding passion for living her best life and motivating her patients and peers to join her on the journey. She is deeply rooted in the fabric of the community where she spearheads health initiatives for numerous organizations where she serves, including: National Coalition of 100 Black Women, Long Island Chapter. She is a member of Alpha Kappa Alpha Sorority, Incorporated, NAACP- Lakeview Chapter (Life Member), Black Girls Run (Long Island), board member of the Queens Chapter of the American Academy of Family Physicians, an adjunct Clinical Assistant Professor at New York Medical College and New York College of Osteopathic Medicine, an Executive Board member of the New York College of Osteopathic Medicine Alumni Association, a Fellow of the American Board of Family Medicine. In the spring of 2014, Dr. Michele was appointed Fellow to the Office of the National Coordinator for Health IT under the Department of Health and Human Services. Most recently, she and her husband, Scott Kershaw, Esq. entered a joint venture managing NX Generation Athletics in Westbury, NY. The synergy of medicine and fitness allows Dr. Michele to provide a holistic experience for patients allowing them to incorporate training and exercise into their wellness program. The NAACP awarded Dr. Michele with the 2017 Dr. W. Montague Cobb Award for outstanding work in her local community. Her grassroots efforts have helped shape the lives of thousands in the Long Island community. Preventative healthcare and lifestyle change are the tenets of her work. Her practice provides free classes in: Zumba, P90X, dancing and belly dancing to encourage fusing fun with health and wellness for all. Dr. Michele's annual JFK Runway on the Runway event brings out hundreds of people to combat the likes of obesity, diabetes and high blood pressure. Dr. Michele received her undergraduate degree from the State University of New York at Stony Brook and her medical degree from the New York College of Osteopathic Medicine. She also serves as the School District Physician for the Malverne and Roosevelt School Districts in Nassau County, NY. Dr. Michele remains committed to serving her community and also serves as the community Medical Director for The Congregational Church of South Hempstead. One of her greatest accomplishments was completing The NYC Marathon in the fall of 2015. Since then, she has completed the Chicago Marathon (Oct 2016) and has challenged herself to run half-marathons in all 50 states. Dr. Michele is a Long Island native where she lives with her husband and twin sons.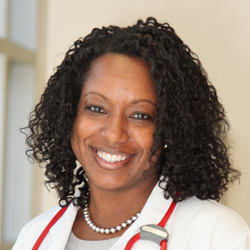 Dr. Monique Collier Nickles
Dr. Monique Collier Nickles
Monique Collier Nickles, MD, a board-certified adolescent medicine specialist and Assistant Professor of Clinical Pediatrics at Weill Cornell Medical College, is the Chief of the Pediatric and Adolescent Ambulatory Care Practice at NYC Health + Hospitals/Lincoln in Bronx, NY. Dr. Collier-Nickles is a native of West Chester, PA. After completing high school, she went on to earn a Bachelor of Science degree with Honors in General Business from University of Maryland at College Park. Here, she was elected to the Phi Beta Kappa Honor Society, Omicron Delta Kappa Leadership Honor Society, and pledged Alpha Kappa Alpha Sorority, Incorporated. After working for a brief period at PricewaterhouseCoopers as a Health Care Information Technology Management Consultant, Dr. Collier-Nickles decided to apply to medical school. She subsequently pursued and earned her medical degree from Robert Wood Johnson (Rutgers) Medical School, then completed her pediatric residency training at Morgan Stanley Children's Hospital of New York /Columbia College of Physicians and Surgeons. Here she was selected for the enhanced Anne E. Dyson Community Resident track of the residency program and was selected as an Ambulatory Pediatric Association New Century Scholar. Dr. Collier-Nickles concluded her clinical training with a fellowship in adolescent medicine at Children's Hospital at Montefiore/Albert Einstein College of Medicine. Upon graduation from fellowship, Dr. Collier-Nickles joined the pediatric faculty at NYC Health + Hospitals/Lincoln as the Chief of Adolescent Medicine and Director of Adolescent Health Services, providing adolescents with reproductive, primary care, and consultative services. In 2014, she was promoted to her current position overseeing both the pediatric and adolescent ambulatory care practices. In addition to her responsibilities as a clinician and administrator, Dr. Collier-Nickles has also become actively involved in various local outreach initiatives like the Bronx Teen Connection, the Reach Out and Read Program of Greater New York, the Bronx Regional Asthma Coalition, and the NYC Youth Health Initiative which links local adolescents to health care. In addition to being active on multiple committees at NYC Health + Hospitals/Lincoln, and a variety of NYC Health + Hospitals Corporate councils and committees, Dr. Collier-Nickles is an active member on committees within both the North American Society of Pediatric and Adolescent Gynecology, and the Society of Adolescent Health and Medicine, the premier national organization of medical professionals promoting adolescent health. Dr. Collier-Nickles's academic interests center on patient-physician relationships, adolescent pregnancy prevention, immunizations, quality improvement in the delivery of comprehensive pediatric and adolescent health care, and innovative health and wellness technology. Her membership and leadership within the aforementioned organizations, committees, local initiatives, and experiences as a clinician have allowed her to pursue these academic interests. Dr. Collier-Nickles's leadership and commitment to improving pediatric and adolescenthealth care has been acknowledged and recognized with various awards by a number of organizations including, NYC Health + Hospitals/Lincoln, the Bronx Medical Society, Bronx Teen Connection, and the City of New York Department of Health and Mental Hygiene Bureau of Immunization. In her private life, Dr. Collier-Nickles is married and the proud mother of three children. She enjoys exercising, traveling, and spending quality time with her family and friends.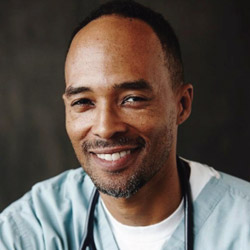 Dr. Robert Gore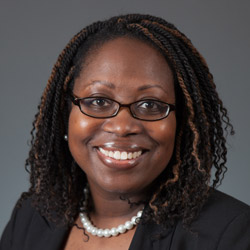 Dr. Suzette Oyeku
Dr. Suzette Oyeku
Suzette Oyeku, MD, MPH is Chief of the Division of Academic General Pediatrics at the Children's Hospital at Montefiore (CHAM). She is also an Associate Professor of Pediatrics at the Albert Einstein College of Medicine. Dr. Oyeku manages the clinical, research, advocacy and educational missions of the division in addition to being responsible for faculty and staff development. Dr. Oyeku is a general pediatrician with expertise in health services research, implementation science and the use of quality improvement methods to disseminate effective care strategies and improve care and patient outcomes for children with chronic diseases such as sickle cell disease. Dr. Oyeku' s research activities are focused on understanding health services utilization patterns and improving the quality of care for children and adolescents with sickle cell disease. She recently completed her three year term as the Treasurer for the Academic Pediatrics Association, a professional society representing 2,000 child health providers in the US. Dr. Oyeku holds a Bachelor of Science degree in Biomedicine from the Sophie Davis School of Biomedical Education at the City College of New York. Dr. Oyeku received her medical degree from the New York University School of Medicine and completed her pediatric residency training at the Boston Combined Residency Program in Pediatrics at Boston Children's Hospital and Boston Medical Center. Dr. Oyeku also completed fellowship training at the Harvard Pediatric Health Services Research Fellowship program at Boston Children's Hospital. She received her Master's degree in Public Health with a concentration in clinical effectiveness at the Harvard School of Public Health. She is a recent graduate of the Hedwig van Ameringen Executive Leadership in Academic Medicine program of Drexel University College of Medicine. Dr. Oyeku is also actively engaged in community education activities and serves as an ordained deacon at Grace Baptist Church in Mount Vernon, NY.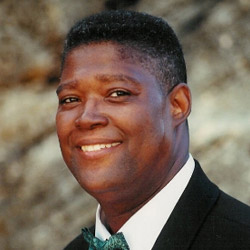 Dr. Van H. Dunn
Dr. Van H. Dunn
Dr. Dunn is currently the Chief Medical Officer at 1199 SEIU National Benefit Funds. The 1199 SEIU Funds are among the strongest and largest labor-management funds in the nation, providing a range of comprehensive benefits to more than 400,000 working and retired healthcare industry workers and their families. Prior to joining 1199 SEIU National Benefit Funds, Dr. Dunn served as the Chief Medical Officer of MetroPlus Health Plan, a subsidiary of the New York City Health and Hospitals Corporation (HHC) since 2007. MetroPlus provides health insurance and access to health care services to over 475,000 members in multiple lines of business (Medicaid, Medicare, HIV Special Needs Plan, FIDA, MLTC, Health Exchange and Commercial) in Brooklyn, Queens, the Bronx and Manhattan. He was responsible for Utilization Management, Case Management, Quality Management, Credentialing, Provider Contracting and Network Development, Provider Relations, Pharmacy, HIV SNP, Behavioral Health Services, Managed Long-term Care Program, and FIDA. MetroPlus has been rated the number one Medicaid Managed Care health plan in New York City for 7 out of the past 10 years based on quality indicators chosen by the New York State Department of Health (NYSDOH) and published in the NYSDOH Consumer's Guide to Medicaid Managed Care in New York City. For ten years, Dr. Dunn served as the Senior Vice President and Chief Medical Officer of HHC, the largest public hospital system in the country that provides quality health care to 1.3 millionNew Yorkers regardless of their ability to pay. Dr. Dunn received his BS from M.I.T; his MDdegree from Cornell University Medical College; and the MPH degree from the Harvard School of Public Health. He completed an internal medicine residency and chief residency at Boston City Hospital. In addition, he completed a National Library of Medicine Fellowship in Clinical Decision Making and Computer Sciences at the New England Medical Center. He is board certified in Internal Medicine and a Fellow in the American College of Physicians. He is currently Assistant Professor of Public Health at Weill Cornell Medical College. Dr. Dunn is a primary care physician. Throughout his career he has held clinical and administrative positions at the state, federal and local levels where he has worked to ensure access to quality health care services for all regardless oftheir ability to pay. Early in his career, heserved as Medical Director of a Community Health Center in Boston; Director of Community Health Programs for Boston Health & Hospitals; Deputy Commissioner of the Massachusetts Department of Public Health; and Senior Health Policy Advisor to Senator Edward M. Kennedy. Dr. Dunn has a long-standing commitment to improving access to health care, ensuring the provision of quality health care and reducing health disparities in communities of color. He is frequently asked to speak or serve on advisory boards and task forces related to minority health and health care disparities. Dr. Dunn has testified before the Institute of Medicine; Congressional Black Caucus; U.S. Secretary of Department of Health and Human Services Council on Public Health and the Council of New York City. Dr. Dunn has served as a member of the Technical Advisory Committee for the Division of Diabetes Translation, Chronic Disease Prevention and Health Promotion, Centers for Disease Control and Prevention; Medical Society of the State of New York, Task Force to Eliminate Racial and Ethnic Health Care Disparities; American Cancer Society, Eastern Division, Diversity & Disparities Council; American Stroke Association, Heritage Affiliate, Stroke Executive Advisory Council; and the New York City Regional Board of Directors for the American Heart Association. Dr. Dunn has received numerous community awards including the National Association of Community Health Centers Special Recognition Award, Harvard School of Public Health Minority Students Alumni Award; Concerned Women of Brooklyn 20thAnniversary -Special Recognition Award for Commitment to Quality Health Care for the Underserved; Jesse Banks Foundation Outstanding Life Achievement Award; the American Diabetes Association New York City Chapter Distinguished Community Service Award; New York City HHC President's Award; Greater Harlem Chamber of Commerce Community Service Award.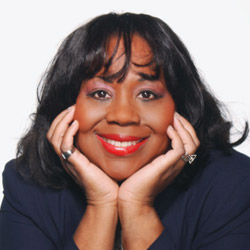 Dr. Yvonne Thornton
Dr. Yvonne Thornton
Dr. Thornton is a double Board-certified specialist in obstetrics, gynecology and maternal-fetal medicine. She is presently a consultant in perinatology and Clinical Professor of Obstetrics and Gynecology at New York Medical College in Westchester County, New York. Dr. Thornton is the first black woman in the United States to be Board-certified in High-Risk Obstetrics. She is a Diplomate of the American Board of Obstetrics and Gynecology and a Fellow of the American College of Surgeons. She is also the author of the national bestselling family biography, "The Ditchdigger's Daughters", which was adapted into an award-winning movie and has been translated into 19 languages.